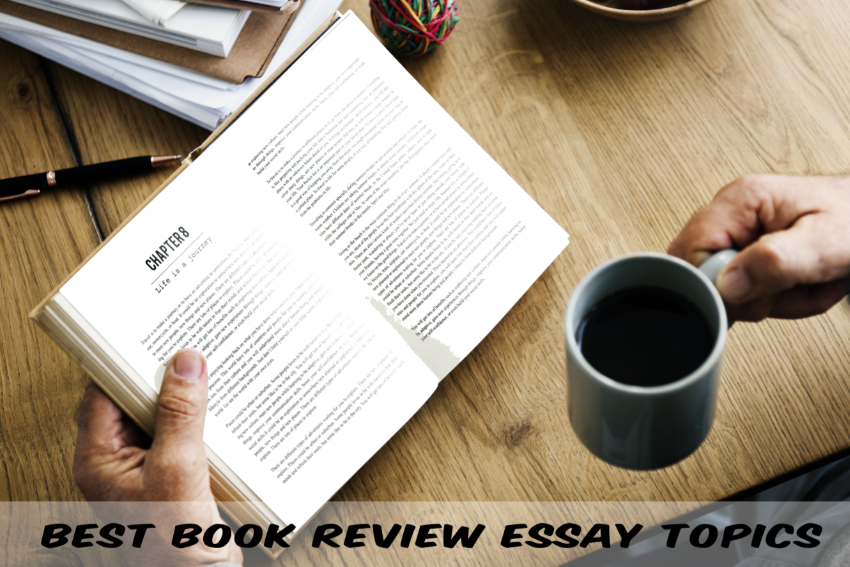 Book review writing is one of the most fascinating things a student may need to do in a lifetime. It provides valuable opportunities for building advanced writing and critical analysis skills. It also offers an insight into the nature and challenges of editors' jobs. Remember that many scholarly libraries are not in a position to purchase books unless they have been reviewed by recognized editors. Also, many exquisite readers will not purchase renowned bestsellers before they read at least a couple of comprehensive book reviews. For many writers and editors, writing a book review is like moving up the career ladder. It is a new and interesting type of activity. It is a challenge and a reward in itself. It may happen that, as a future scholar, you must review a number of books to meet your professional or academic requirements. However, your task is to choose the most unexpected book review essay topics. However, if the number of books you are to review does not decrease, you are likely to end up being stuck in the middle without any single chance to move ahead.
Choosing a Book for a Review
If you are free to choose a book for a review, try to think of anything that could benefit you in your studies. For example, you may want to review a book that you will use later in your thesis or dissertation. Remember that you need to use your time wisely. If the book is too large, it is always better to use something that will contribute to your growth in the future. Also, you may consider doing a review for an anthology. They are often used as student textbooks. Besides, not many editors are ready to face the challenge and do a review for such a textbook. You will learn much more about your subject if you do a textbook review than if you simply carry this textbook with you to your lectures.
So, whenever you are in the book review game, choose a book which (a) features a topic that is familiar to you or in which you specialize; (b) fits in the context of your scholarly, academic or professional performance; (c) is relatively recent, that is, published in the past 3-5 years; and (d) comes from a renowned or reputable publishing company (you can find plenty of them, but be wise choosing the best one).
Also, you will benefit greatly from choosing a book that covers some hot, popular or relevant topic. For example, if you specialize in politics, use any recent book published by former policymakers or presidential candidates. Make sure that the book you have chosen was not written by anyone you know personally, e.g. your supervisor, teacher, boss, etc.
Read the Book
The best you can do while working on a book review is reading it thoroughly. Give yourself enough time to run through each word and sentence of the book. A perfect review is that which is based on thorough and thoughtful reading of the book. Take your time. Make pauses. Rethink everything you have read. If the book is long, divide it into slices. Don't hurry. Otherwise, you risk missing an important part of your work. Makes notes and incorporate them later into your review. See if the title of the book carries any specific message. Review the contents and how it matches the purpose of the book. Do you see any inconsistencies? Do not forget to mention them.
Consider questions below while reading the book:
What is the main argument that the author makes?
Does the author outline the argument and contents of the book?
How does the book contribute to its discipline or subject?
How does the book fit in the current trends, discussions or issues?
Is the book based on any specific theory or philosophy?
How eloquent or versatile the writer is?
Does the author define the main terms and concepts?
Does the author provide references to external sources? Are they accurate?
Does the book contain any illustrations? Do they help clarify its message and purpose?
Who are the target audience?
Are there any similar books written in this field?
Who can benefit from using this book?
A good idea is to explore the author's personality. The Internet may provide valuable information about the author's credentials. Moreover, this information may help set a proper context for the book review.
Book Review Outline
An average book review is between 500 and 2,400 words long. However, brevity is the best friend of any reviewer. So, consider writing a book review that does not exceed 1,000 words. You want to provide your readers with a substantive yet concise argument, and you can certainly do it with 1,000 words or less. Experienced reviewers suggest that a perfect book review takes a month to be completed. At least 1.5-2 weeks are needed to complete reading. At least one week more is required to complete the review itself. You may think that a 1,000-word review does not need an outline, but you are wrong! Create a plan for writing, and you will have no difficulty writing a perfect book review.
This is a sample structure for a book review:
Include a full bibliographic reference for the book you are reviewing (author's name, year of publication, title, place of publication, edition number, ISBN, etc.).
Include a paragraph outlining the main message and thesis of the book and how successful the writer has been accomplishing this purpose.
Include a paragraph outlining the main or perceived purpose of the book and what the writer did to accomplish it.
Include a couple paragraphs for the summary of the book.
Include one paragraph discussing the main strengths of the book.
Include one paragraph discussing the main weaknesses of the book.
Include one paragraph on your personal reflection or evaluation of the book.
Time to Write a Book Review
Now that you have finished reading the book, you will have enough time to finish the review itself. Give yourself at least a week to write a draft and refine it. Do not make fast conclusions. Do not make bold statements. Everything you write must be supported with evidence. You must sound credible and authoritative.
How to Write an Academic Book Review
Teaching students how to write an academic book review is a difficult mission. Some courses and universities include a special course for those who want to update their book review writing skills. Initially, students learn how to select books for reviews and how to read them properly. They also learn the criteria for submitting their book reviews to journals and editorial boards. Then they go deeper to learn how book reviews must be structured. They also identify and explore the most common mistakes made by reviewers. This knowledge prepares students for writing book reviews on their own. They create drafts of book reviews and submit them for grading. Other students provide their feedback and recommendations to improve the quality of book review writing. By the end of the course, students are ready to write professional book reviews.